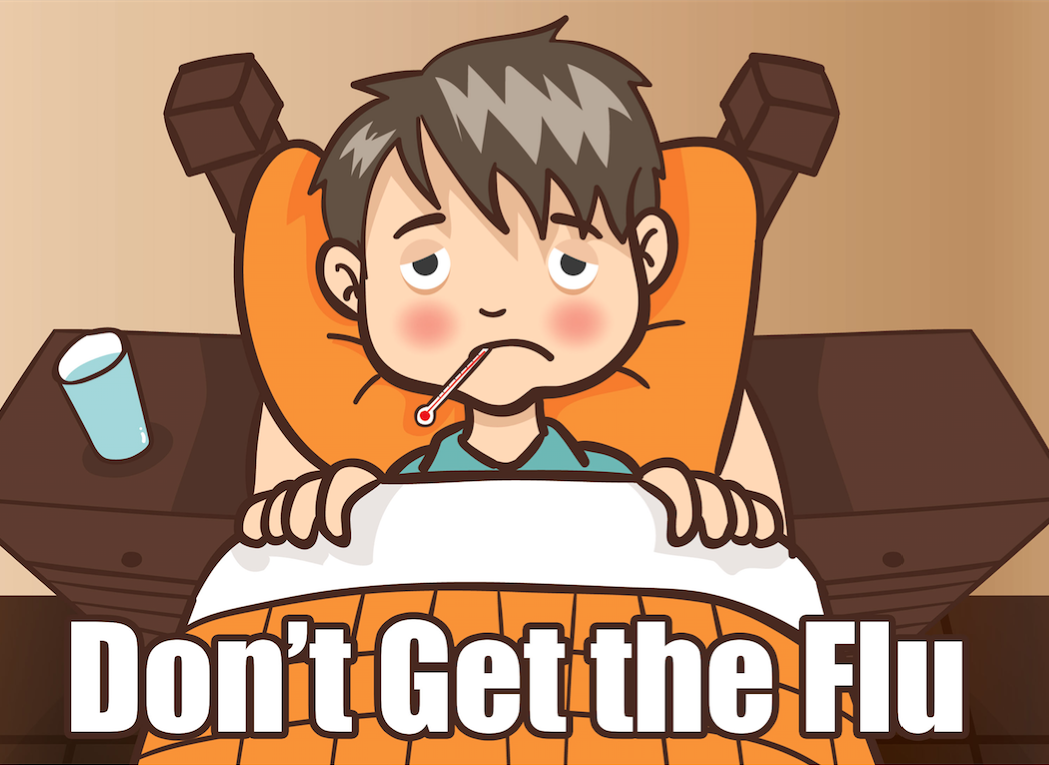 What is the flu shot?
The flu shot is a yearly vaccine given to prevent you from getting flu, to make the flu less severe if you do get it, and to keep you from spreading the flu to your family and friends. There are different types of flu shots available: trivalent, quadrivalent, high-dose trivalent, and live attenuated.
Trivalent: this is the original flu vaccine, it protects against two influenza A viruses (an H1N1 and an H3N2) and an influenza B virus; anyone 6 months of age and older can receive this vaccine. Children under 3 years of age with asthma and/or wheezing should receive this version.
Quadrivalent: this vaccine protects against two influenza A viruses and two influenza B viruses. This vaccine can be given to healthy people aged 6 months and older.
High-dose trivalent: the high-dose trivalent vaccine is recommended for persons age 65 and older.
Live attenuated (LAIV): this is a live vaccine that is sprayed into the nose. This type of flu vaccine (FluMist, MedImmune) will not be used for the 2016-17 flu season as it demonstrated poor efficacy over the previous 3 flu seasons.
Why should I get a flu shot?
Influenza (or "the flu") is a contagious viral disease that spreads around the US every year, usually between October and May. The flu is spread mainly by coughing, sneezing, and close contact. Anyone can get the flu. Symptoms include: fever/chills, sore throat, muscle aches, fatigue, cough, headache, and runny or stuffy nose. These symptoms can last up to several days. In the worst cases, the flu can lead to hospitalization and even death.
Who should get a flu shot?
Flu shots are recommended yearly for all persons 6 months of age and older. It is important for everyone to get a flu shot because even if you are healthy, you can still get the flu and getting a flu shot helps prevent you from spreading it to your friends, family, and other people.
When is the best time to get a flu shot?
Getting vaccinated before flu activity begins helps protect you once the flu season starts. It takes about two weeks after vaccination for the body's immune response to fully respond and for you to be protected. The CDC recommends that people get a flu vaccine by the end of October but getting vaccinated later can still be beneficial.
Where can I get a flu shot?
We have flu vaccines in stock at Valu-Med right now. Most insurances will cover the cost of your flu shot. Stop by and get your flu shot today!
If you have any other questions about the yearly flu shot, give us a call at Valu-Med (405) 741-1200 and one of our pharmacists would be glad to answer them!